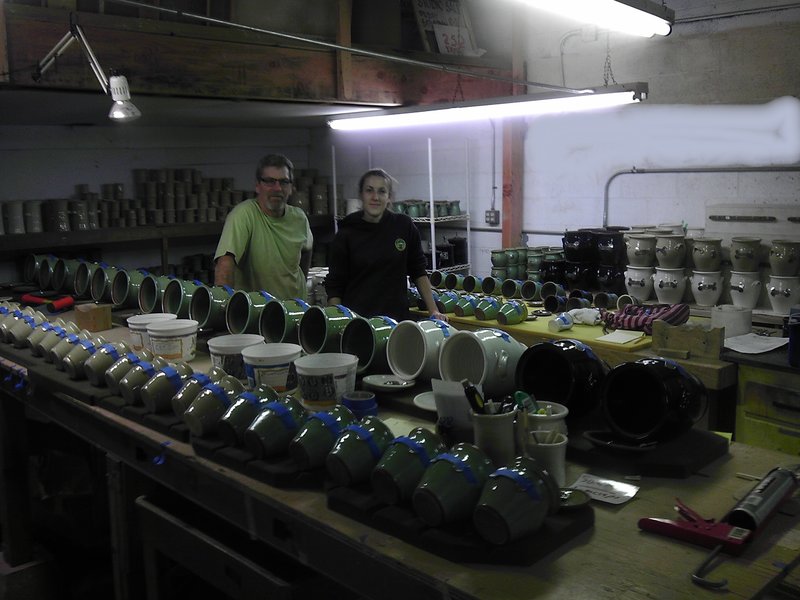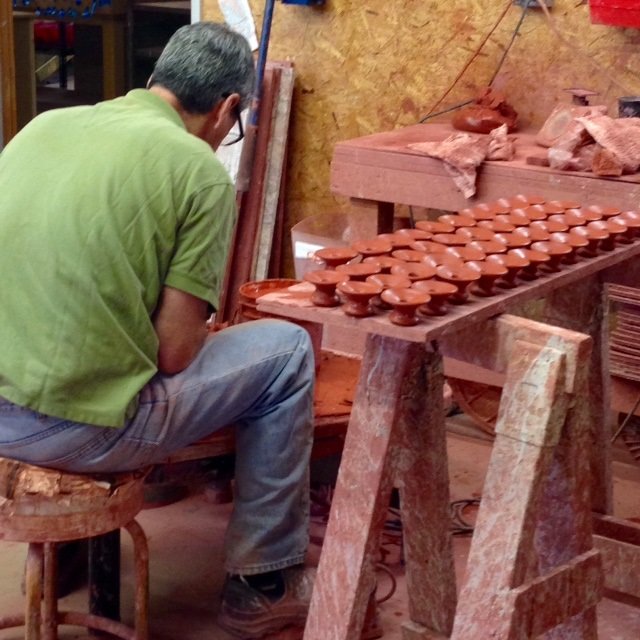 Carl Warne, the talent behind this unique hand thrown pottery, has been throwing pots since 1976. Partnering in the stoneware business with his wife, Eden, they were working out of their studio and selling their work under the name of Eden's Pottery Garden. Eventually, Eden continued her success in another area of expertise, while Carl carried on the stoneware business agreeing in 2007 to work exclusively for Crosby and Taylor (the Artisan company formerly known as Tin Woodsman.) Together, they designed many functional and attractive pieces accessorizing the ceramic in a variety of glazes and lead-free pewter face-plates.
In step with recent events, the opportunity arose for Carl to not only produce, but take on full responsibility of distribution for his stoneware. While these pieces will still be outfitted in Crosby & Taylor's lead-free pewter designs, they will now be sold straight from the source: Oregon Stoneware Studio.
Special thanks to Molly for her invaluable help with the launch of Oregon Stoneware Studio and this website.