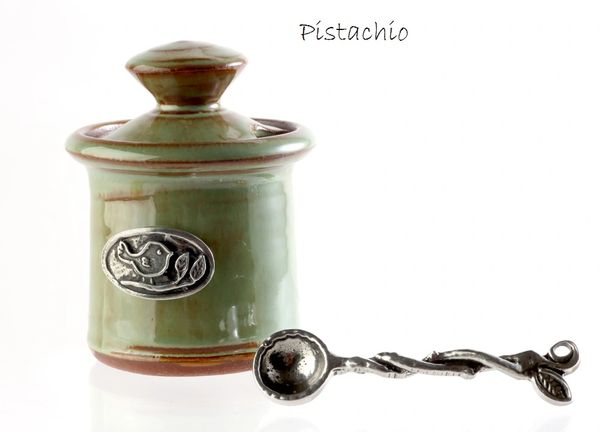 Petite Salt Pot - Bird
Perfect for storing and utilizing a variety of salts or condiments! Choose between our four glaze options and numerous pewter faceplate designs, with a matching 1/4 teaspoon.
Approximately 3.5" tall and 3" in diameter.
Please note: All Oregon Stoneware Studio canisters are hand-thrown and hand-glazed. Variations in both size and finish are to be expected and enjoyed.
Hand wash recommended.